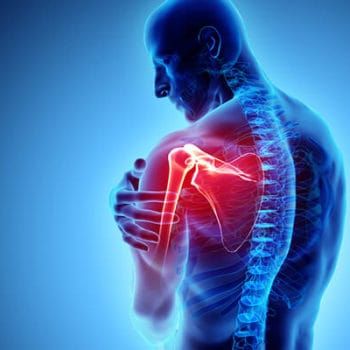 PEMF For Shoulder Pain
Shoulder Pain Clinic in Herndon, VA: Shoulder conditions are very responsive to PEMF therapy. If you have acute or chronic shoulder pain, frozen shoulder, rotator cuff problems, tendonitis or bursitis , you may be helped by PEMF. So if you are an athlete trying to get back on the field , an active individual wanting to enjoy their activities or just want to be able to lift your arm overhead or reach into a cabinet, please give PEMF a try.
Our Special Introduction offer consists of a comprehensive consultation and one hour session of PEMF for $40. Based on your case and how your respond to the therapy we will suggest the package or options that are best suited for your health care goals.
Research
Arch Phys Med Rehabil. 2014 Feb;95(2):345-52. doi: 10.1016/j.apmr.2013.09.022. Epub 2013 Oct 15.
Pulsed electromagnetic field and exercises in patients with shoulder impingement syndrome: a randomized, double-blind, placebo-controlled clinical trial.
Galace de Freitas D1, Marcondes FB1, Monteiro RL1, Rosa SG1, Maria de Moraes Barros Fucs P2, Fukuda TY3.
Abstract
OBJECTIVE:
To evaluate the effects of pulsed electromagnetic field (PEMF) and exercises in reducing pain and improving function and muscle strength in patients with shoulder impingement syndrome (SIS).
CONCLUSIONS:
The combination of PEMF and shoulder exercises is effective in improving function and muscle strength and decreasing pain in patients with shoulder impingement syndrome