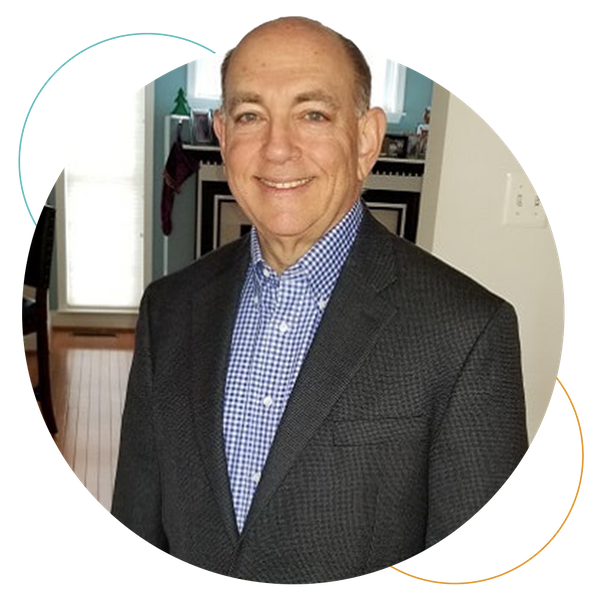 Meet Dr. Ronald Wichin
Dr. Ronald Wichin graduated summa cum laude from Los Angeles Chiropractic College (LACC) in 1982. He began practice in Pasadena, California and then moved to Northern Virginia in 1986. He has been in private practice in Fairfax County since 1986.
Prior to attending LACC, Dr. Wichin graduated with a Bachelor of Arts degree from Cornell University.
Over his 40 years in practice he has taken yearly continuing education courses in order to stay current with the latest advances in natural medicine. He is an advanced practitioner of NAET and has attended numerous trainings with Dr Nambudripad, the developer of NAET.
In 2008 He lost 75 pounds with the Ideal Protein Weight Loss Method and then became certified as an Ideal Protein consultant and opened the first Ideal Protein Weight loss method clinic in Northern Virginia.
Recently he has become certified in the use of Pulsed Electro-Magnetic Field (PEMF) therapy and is excited about the addition of PEMF to his practice.
Dr Wichin is a strong believer that natural , functional, lifestyle education and health care is the future and is committed to bringing the best of that field to the Herndon and surrounding areas.
Dr Wichin has two grown children. In his free time he enjoys ballroom dancing, golf and travel.
CURRICULUM VITAE of RONALD C. WICHIN D.C.
PROFESSIONAL LICENSE
Virginia Board of Medicine
PROFESSIONAL EDUCATION
April 1982: Los Angeles Chiropractic College Degree: Doctor of Chiropractic

Honors: Magna Cum Laude, Dean's List
PROFESSIONAL WORK HISTORY
December 1986 – Current: Private Practice in Fairfax and Herndon , Virginia
April 1986 – December 1986: Transition from California to Virginia
February 1983 – April 1986: Private practice in Pasadena, California
June 1982 – February 1983: Associate Practice in Pasadena, California
POSTGRADUATE EDUCATION
Ideal Protein Weight Loss Coach Certification
Certification in Kennedy Decompression Technique
Active Therapeutic Motion Certification
Non-Surgical Spinal Decompression Certification , Spinal Aid
Nambudripad Allergy Elimination Technique Certification, basic, advanced, advanced2, advanced 3
Nutrition Response Testing Certification, basic and intermediate
Nutritional Detoxification, Dr. Bruce Bond DC
Neuromechanical Adjusting Technique, Dr. Chris Colloca DC
Body Restoration Technique
Advanced proficiency rated Activator Techniques
Low Back Symposium with Dr. James Cox D.C.
40 Hours of Chiropractic Rehabilitation
Renaissance International
Bennet Reflexology
Erhardt X-Ray Seminars
Gonstead Technique
Low Back Pain: Diagnosis and Treatment, Dr. Sigmund Miller
Motion Palpation of the Spine
Nimmo Receptor Tonus Technique
Neurotransmitters and Pain Control, Dr. Alan Pressman
Myofascial Pain and Dysfunction- Trigger Point Therapy, Dr. Janet Travell, M.D.
Surface Electromyography Certification
Disability Evaluation
Chiropractic Biophysics
UNDERGRADUATE EDUCATION
January 1976: Cornell University Degree: Bachelor of Arts