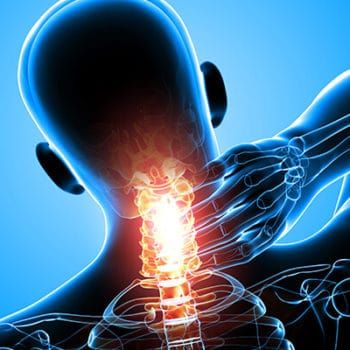 PEMF For Neck Pain
Neck Pain Clinic in Herndon, VA: If you suffer from neck pain then you know that a "pain in the neck" can make you a "pain in the neck". Chronic neck conditions such as stiffness and the after effects of whiplash and acute conditions such as a sprain or strain or waking up and not being able to turn your head may be helped with PEMF treatment. Pinched nerves coming out of the neck and going down the arm causing pain and numbness also respond well to PEMF.
If you are experiencing neck pain, stiffness, or numbness, please give us a call. I invite you to try PEMF to see if you can be helped.
I invite you to try our introductory offer: A comprehensive consultation and one hour PEMF session for $40. Based on your case and how your respond to the therapy we will suggest the package or options that are best suited for your health care goals.
Rheumatol Int. 2006 Feb;26(4):320-4.
The effect of pulsed electromagnetic fields in the treatment of cervical osteoarthritis: a randomized, double-blind, sham-controlled trial.
Sutbeyaz ST1, Sezer N, Koseoglu BF.
Abstract
The purpose of this study was to evaluate the effect of electromagnetic field therapy (PEMF) on pain, range of motion (ROM) and functional status in patients with cervical osteoarthritis (COA). Thirty-four patients with COA were included in a randomized, double-blind study. PEMF was administrated to the whole body using a mat 1.8 x 0.6 m in size. During the treatment, the patients lay on the mat for 30 min per session, twice a day for 3 weeks. Pain levels in the PEMF group decreased significantly after therapy (p<0.001), but no change was observed in the placebo group. The active ROM, paravertebral muscle spasm and neck pain and disability scale (NPDS) scores improved significantly after PEMF therapy (p<0.001) but no change was observed in the sham group.
Conclusion
The results of this study are promising, in that PEMF treatment may offer a potential therapeutic adjunct to current COA therapies in the future.